ಇಂದು ಶ್ರೀ ಅನಂತಕುಮಾರ ಹೆಗಡೆಯವರು ಧಾರವಾಡದಲ್ಲಿ ಕರ್ನಾಟಕ ಹಾಲು ಒಕ್ಕೂಟದ ಸಭೆಯಲ್ಲಿ ಪಾಲ್ಗೊಂಡಿದ್ದರು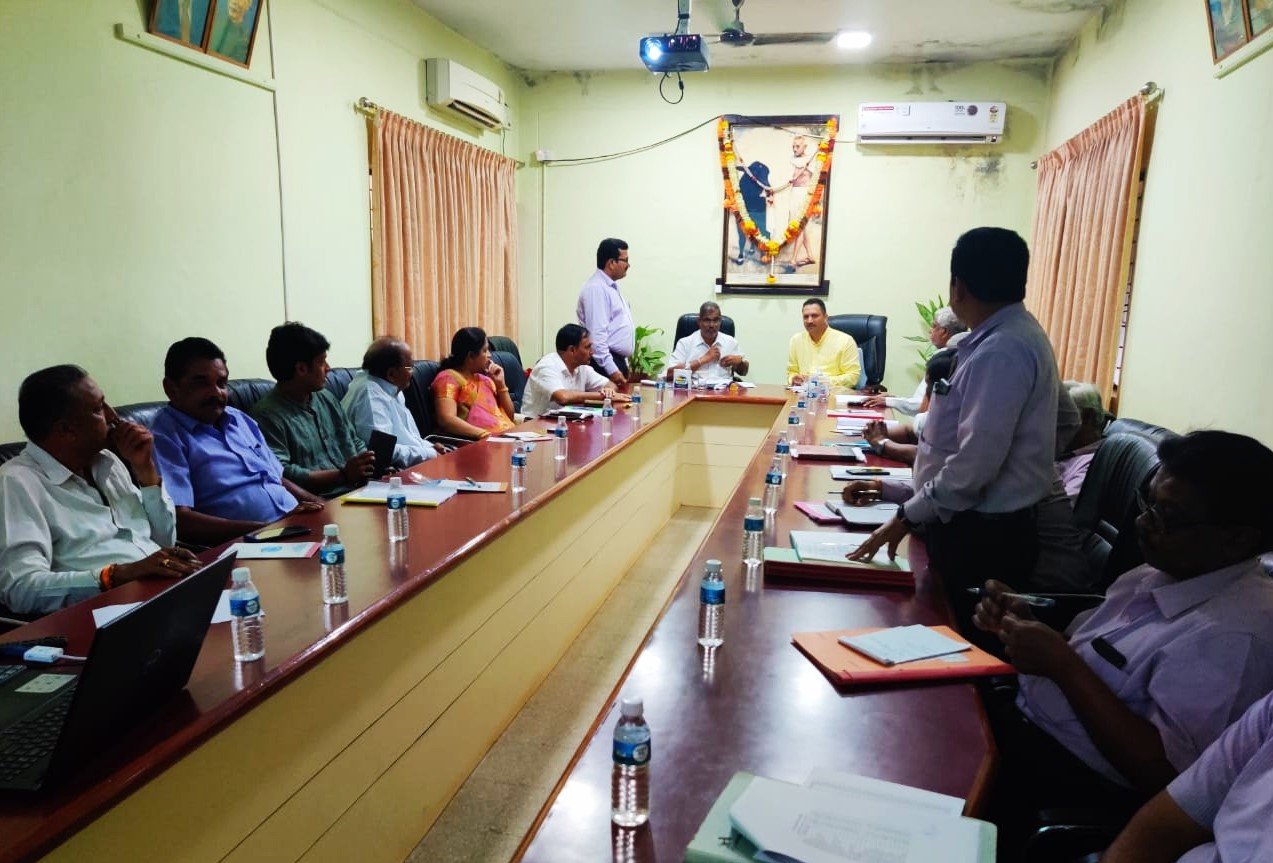 ಇಂದು ಉತ್ತರ ಕನ್ನಡ ಕ್ಷೇತ್ರದ ಸಂಸದರಾದ ಶ್ರೀ ಅನಂತಕುಮಾರ ಹೆಗಡೆಯವರು ಧಾರವಾಡದಲ್ಲಿನ, ಕರ್ನಾಟಕ ಹಾಲು ಒಕ್ಕೂಟದ ಕಚೇರಿಯಲ್ಲಿ ನಡೆದ ಗುಣಮಟ್ಟ ನಿಯಂತ್ರಣದ ಪರಿಶೀಲನಾ ಸಭೆಯಲ್ಲಿ ಪಾಲ್ಗೊಂಡಿದ್ದರು.
ಈ ಸಂದರ್ಭದಲ್ಲಿ ಶ್ರೀ ಬಸವರಾಜ ಅರಬಗೊಂಡ, ಅಧ್ಯಕ್ಷರು, ಕೆ.ಎಂ.ಎಫ್, ಆಡಳಿತ ಮಂಡಳಿ ಹಾಗೂ ಇನ್ನಿತರ ಅಧಿಕಾರಿಗಳು ಉಪಸ್ಥಿತರಿದ್ದರು.
#ಅನಂತಕುಮಾರಹೆಗಡೆ_ಕಾರ್ಯಾಲಯ
Sri Anantkumar Hedge, Member of Parliament, Uttara Kannada constituency, participated in the "Quality Control" meeting organised at Karnataka Milk Federation, Dharward, today.
Sri Basavaraj Arabgonda, President, KMF - Dharwad, officers and members were present on the occasion.
#OfficeOfAnantkumarHegde