Greetings to Dr Rajendra Prasad on his birth anniversary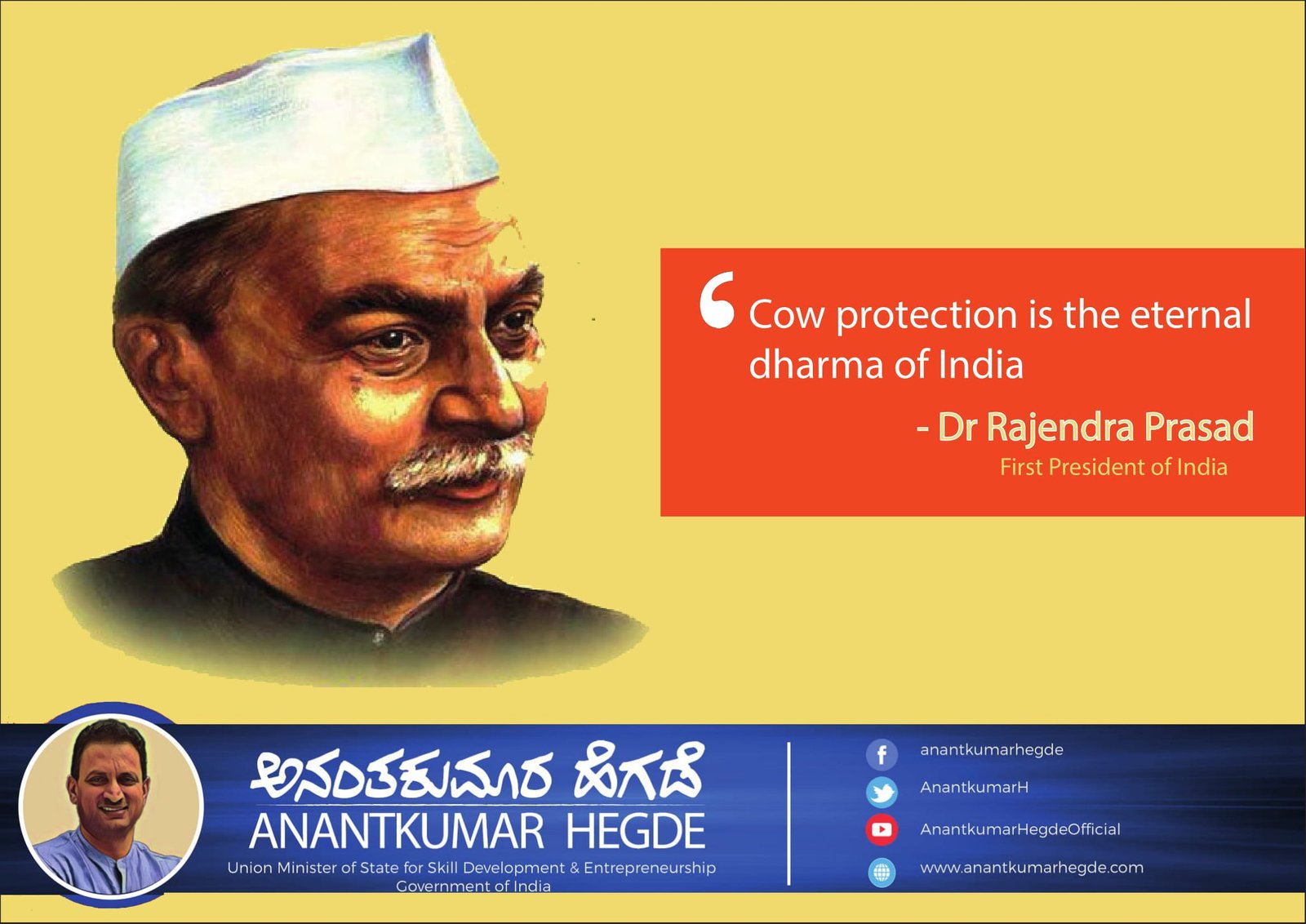 ಭಾರತದ ಮೊದಲ ರಾಷ್ಟ್ರಪತಿ ಹಾಗೂ ಭಾರತ ರತ್ನ ಶ್ರೀ ಡಾ|| ರಾಜೇಂದ್ರ ಪ್ರಸಾದ್ ಅವರು ಭಾರತ ಸಂವಿಧಾನದ ರಚನೆಯಲ್ಲಿ ಬಹುಮುಖ್ಯ ಪಾತ್ರವನ್ನು ವಹಿಸಿದ್ದರು. ದೇಶಸೇವೆಯಲ್ಲಿ ತಮ್ಮನ್ನು ತೊಡಗಿಸಿಕೊಂಡು, ರಾಷ್ಟ್ರ ನಿರ್ಮಾಣದಲ್ಲಿ ಅಭೂತ ಕೊಡುಗೆ ನೀಡಿದ ಡಾ|| ರಾಜೇಂದ್ರ ಪ್ರಸಾದ್ ಅವರಿಗೆ ನನ್ನ ಅನಂತ ನಮನಗಳು.
Submit my tributes to the first President of India & Bharat Ratna Sri Dr Rajendra Prasad on the occasion of his birth anniversary. He was one of the key architects in drafting the Indian Constitution. His contribution towards nation will always be remembered.