Government plans to train over 10 million youth under skills and development initiative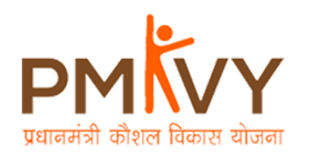 Ministry of Skill Development and Entrepreneurship (MSDE) has launched Pradhan Mantri Kaushal Vikas Yojna (PMKVY). Several great projects have taken place so far under PMKVY 1.0, which was launched in 2015. For PMKVY 2.0 (2016-2020), the focus has been on 'Craftsmen Training Scheme' running in over 15,042 Industrial Training Institutes across the country. Government plans to train 10 million youth by the year 2020 under PMKVY 2.0.
What is Craftsmen Training Scheme?
With an aim to provide skilled work force to the industry in 138 trades, under this scheme people get an opportunity to get a training with duration of 6 months , 1 year and 2 year.
The responsibility of these projects is given to the Directorate General of Training (DGT), Ministry of Skill Development and Entrepreneurship (MSDE).
According to Press Information Bureau, DGT has taken following initiatives to improve quality of skills for better employment opportunities.
Dual System of Training- for better industry linkages following the German model.
Grading of ITIs & ISO 29990 certification
Introduction of two year Advanced Technical Diploma
Strengthening for Industrial Value Enhancement (STRIVE)
Introduction of new trades on Internet of Things (IoT), Smart Agriculture, Geo- informatics assistant, Aeronautical Structure & Equipment Fitter, Drone, Solar Technician, Technician Mechatronics etc, under Craftsmen Training Scheme.
About PMKVY 1.0
As many as 19 lakh students were trained under this programme.
Specifically, a total of 49973, 1594183 and 674534 candidates have been trained during 2016-17, 2017-18 and 2018-19 respectively.
https://www.indiatoday.in/education-today/news/story/government-plans-to-train-over-10-million-youth-under-skills-and-development-initiative-1449572-2019-02-06